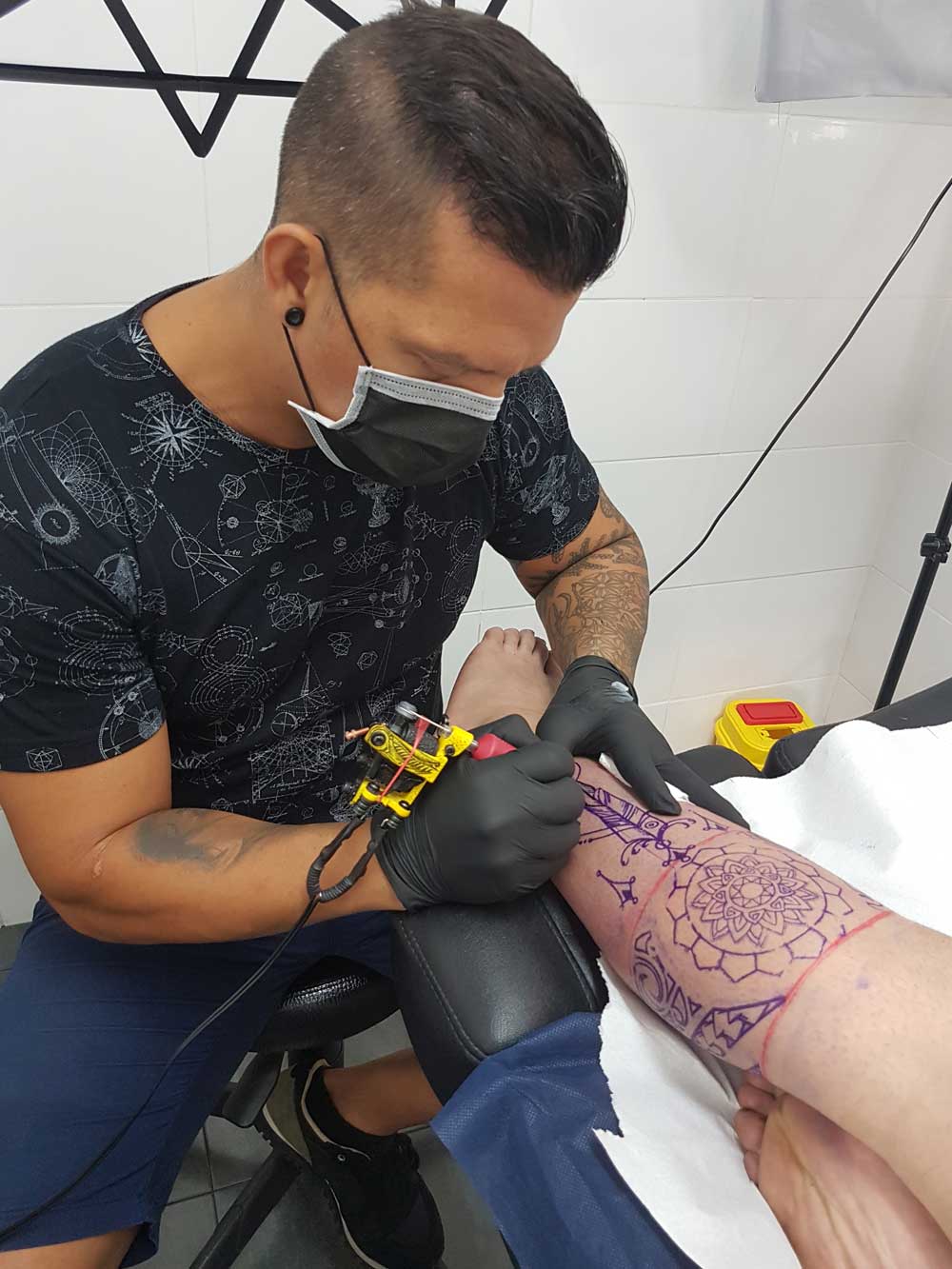 09 Oct

Your first Tattoo

You have decided to get a tattoo, whatever your reasons may have been for waiting you have finally may the jump to try this new experience.
Here are some tips that you should take into account before having the tattoo.
The area you are going to tattoo.
The size that you want.
Black or color.
Style.
The tattoo studio that you are going visit.
Many people do not get tattoos for fear of getting tired of always seeing the same, so it must have meaning for you. Do not get a tattoo because it is fashionable, fashions come and go.
If you are not sure try getting a small tattoo first so you know the sensation, that way you won't risk leaving it halfway through.
Choose the area carefully preferable an area which causes less pain, check the map of pain in the new section.
Let the professional advise you according to your skin type where you should have it and according to the design the area where it will look the best, they will also recommend what would be better whether shading or color.
Sometimes it seems that tattooists like to do larger designs however this is not true. What is true is if the design has a lot of detail it has to be larger in size than one that is only lines. The size and area of the tattoo also has to be in proportion with your body, so it favors the area.
Almost all tattoo artists do any style but there is always one that they feel more comfortable with, so before check out their work and see if their style goes with you.
All studios are equipped with tattoo supplies and the necessary hygiene standards.
You should always check that they open the needles in front of you since the material is disposable. Everything should be covered by plastic or transparent film that is changed with each client.
The studio should always be clean, no dust or food.
The tattoo artist will wear gloves and a mask while working and optionally an apron or disposable sleeves.
Recommendations from other people or opinions on social networks will help you choose the right studio to go to.